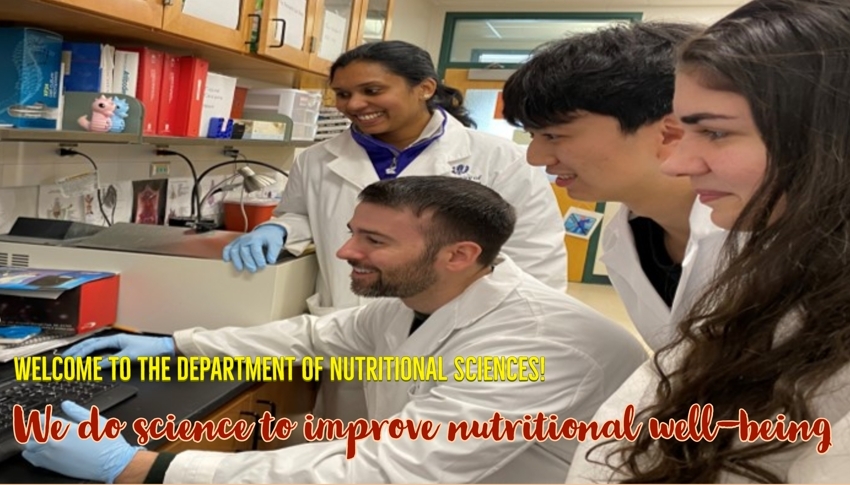 The Department of Nutritional Sciences at the University of Connecticut, established in 1970, has a distinguished record of teaching, research, and public service. The Department offers highly ranked undergraduate and graduate programs in human nutrition. Undergraduate programs include dietetics and nutritional sciences. Graduate (M.S. and Ph.D.) programs cover a wide range of basic and applied approaches, including molecular and cellular nutrition, nutritional biochemistry, nutritional immunology, public nutrition, community nutrition, and nanotechnology for biodelivery of nutrient and non-nutrient bioactives. Outreach programs are integrated with teaching and research and administered through inter-agency collaborations and professional and public services.
According to the report by the Academic Analytics released in May 2020, the Department is ranked 7th among 96 Nutritional Sciences Departments in the U.S. for the research and scholarly activities of our renowned faculty. For more information about the research topics of the faculty, please click here.
If you want to visit the Department of Nutritional Sciences, please contact Dr. Ji-Young Lee, Department Head and Professor. We will be happy to arrange your visit!