Associate Professor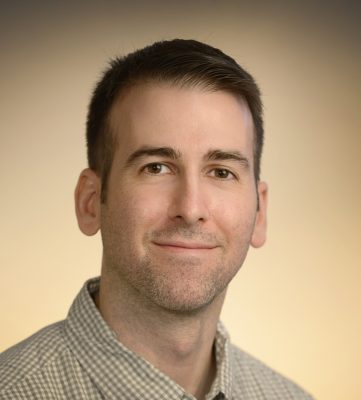 Office:    Advanced Technology Laboratory (ATL) Room 211B
Phone:   (860) 486-9049
Email:    christopher.blesso@uconn.edu
EDUCATION
Ph.D. Nutritional Sciences, University of Connecticut, Storrs, CT (2012)
M.S. Nutrition, Boston University, Boston, MA (2008)
B.S. Nutritional Sciences, Boston University, Boston, MA (2007)
PROFESSIONAL EXPERIENCE AND TRAINING
Associate Professor, Department of Nutritional Sciences, University of Connecticut, Storrs, CT (2019 – Present)
Assistant Professor, Department of Nutritional Sciences, University of Connecticut, Storrs, CT (2013 – 2019)
Postdoctoral Research Fellow, Department of Pathology-Lipid Sciences, Wake Forest University School of Medicine, Winston-Salem, NC (2012 – 2013)
HONORS AND AWARDS
UCAHNRA Teaching Award in the College of Agriculture, Health and Natural Resources (2022)
Dr. Lynne Goodstein and Dr. Peter Langer Award for Honors Advising (2017)
Postdoctoral Fellowship, American Heart Association, Mid-Atlantic Affiliate (2013)
Robert G. Jensen Nutrition Award for Research Excellence, University of Connecticut (2012)
National Needs Predoctoral Fellowship Award, USDA (2009 – 2012)
PROFESSIONAL ACTIVITIES
Editorial Board Member, The Journal of Nutritional Biochemistry (2018 – Present)
Editorial Board Member, Nutrients (2018 – Present)
Associate Editor, Atherosclerosis Plus (2021 – Present)
Associate Editor, Lipids in Cardiovascular Disease specialty section of Frontiers in Cardiovascular Medicine (2021 – Present)
Ad hoc reviewer for: Journal of Nutrition and Metabolism; Journal of Medicinal Food; Nutrition, Metabolism & Cardiovascular Diseases; PLOS ONE; Nutrients; British Journal of Nutrition; Frontiers in Endocrinology; Molecular Nutrition and Food Research; Lipids; Nutrition; Food & Function; International Journal of Molecular Sciences; Journal of the American College of Nutrition; Advances in Nutrition; Journal of Functional Foods; Applied Physiology, Nutrition, and Metabolism; The Journal of Nutrition; The Journal of Nutritional Biochemistry; American Journal of Clinical Nutrition; European Journal of Clinical Nutrition; Critical Reviews in Food Science and Nutrition; Food Research International; Arteriosclerosis, Thrombosis, and Vascular Biology.
RESEARCH INTERESTS
My research interests focus on preventing cardiometabolic diseases through dietary modification. A major research goal of my laboratory is to understand how bioactive components from plant and animal foods affect pathways related to lipid metabolism, inflammation, and the gut microbiome. Currently, I am studying the roles of different bioactive lipids in chronic disease, as well as the regulation of lipid metabolism by diet. We use tissue culture and mouse models to examine disease pathogenesis using molecular biology and biochemistry techniques. We also perform diet intervention studies in humans to translate our pre-clinical findings.
PUBLICATIONS
Peer-reviewed Articles
View authored articles of Christopher Blesso.
Book Chapters
Garcia C, Blesso CN. Effect of Dried Fruits on Lipid Profiles. In: Health Benefits of Nuts and Dried Fruits, CRC Press, 2020.
Fernandez ML, Blesso CN. Dietary Cholesterol and the Lack of Evidence on Heart Disease Risk. In: Handbook of Cholesterol Biology, Function and Role in Health and Diseases, Wageningen Academic Publishers, 2016.
Blesso CN, Andersen CJ, Fernandez ML. Egg Effects on HDL Metabolism, Inflammation and Insulin Resistance. In: Nutritional Intervention in Metabolic Syndrome, CRC Press, 2015.
TEACHING ACTIVITIES
NUSC 1165  – Fundamentals of Nutrition
NUSC 4236 – Nutritional Biochemistry and Metabolism
NUSC 4237W  – Writing in Nutritional Sciences
NUSC 5000 – Nutritional Biochemistry
NUSC 5200 – Macronutrient Metabolism
NUSC 5300  – Vitamins & Minerals
NUSC 5394  – Graduate Seminar
NUSC 6311 – Regulation of Food Intake and Energy Balance
UNIV 1810 – FYE Learning Community Seminar: Nutritional Sciences
GRADUATE STUDENTS
Oliver Otoko, Ph.D., in progress.
Lidan Gao, Ph.D., in progress.
Chelsea Garcia, Ph.D., in progress.
Liya Anto, Ph.D., completed in April 2022.
Sarah Wen Warykas, M.S., completed in June 2021.
Courtney Millar, Ph.D., completed in July 2019.
Christina Jiang, M.S., completed in September 2018.
Gregory Norris, Ph.D., completed in June 2018.
Quinn Duclos, M.S., completed in July 2017.
Nicholas Farrell, M.S., completed in June 2015.